We call them GICs (Global In-house Centers), or "Virtual Captive Centers," and our clients use them as an offshore talent platform in pursuit of their strategic objectives
A Versitae Virtual Captive is an offshore extension of your IT team consisting of experienced resources that operate with problem solving agility. That's what makes it work better
It costs less because we eliminate the overhead that mega offshore firms have and pass the savings on to our clients who typically operate their experienced IT teams at less than $20/hr. blended, often for less than $15/hr. We can also provide on-site resources as required by the client.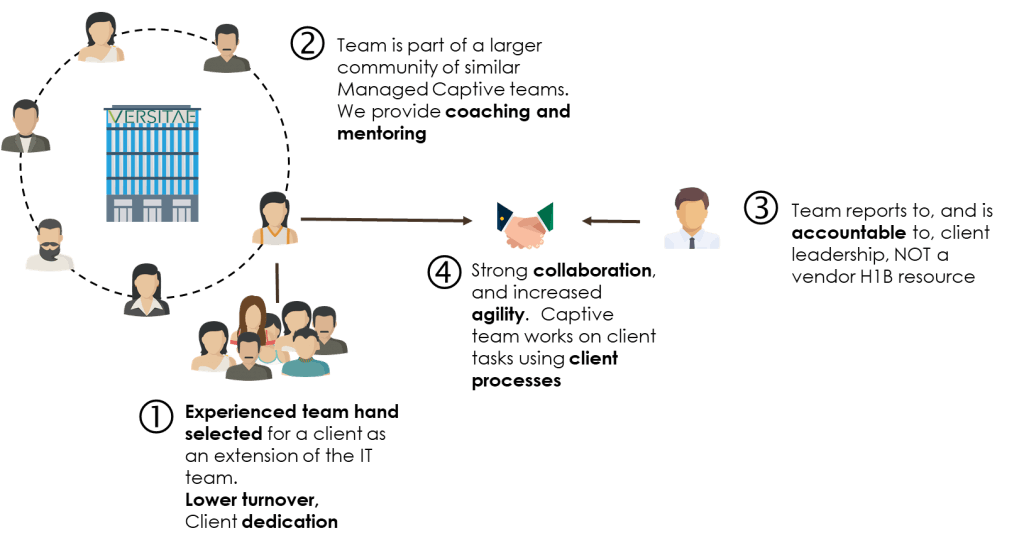 A Virtual Captive is a people-first talent platform

Legacy outsourcing is a "process centric" model

We believe that talented people do great things by creating great processes

NOT the other way around
Virtual Captive Centers are Extensions of Client's Information Technology Organization
The team has more experienced resources than traditional offshore teams
Operates with lower turnover than legacy outsourcing
Offers better control, transparency, and Intellectual Property protection
Team members become knowledgeable about your business and invested in your success
Team works with you in a collaborative and agile manner across whatever complex tasks you require
Operates with more control and visibility. A Virtual Captive is not a black box model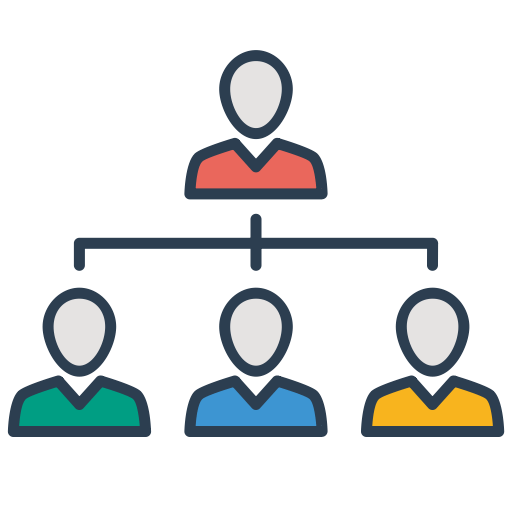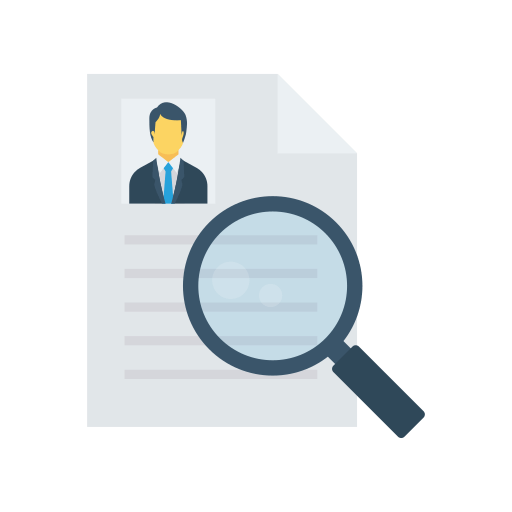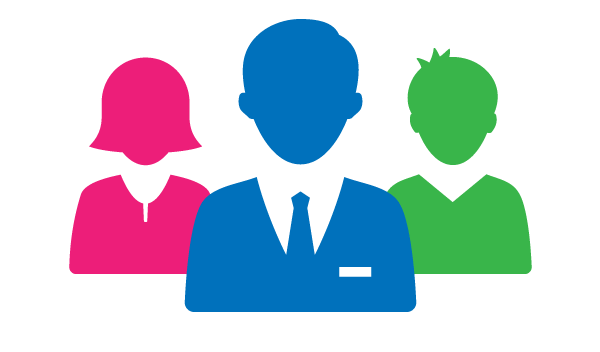 Team Design
Define Structure
Define Skills
Cost Target
Governance
Business Case
Build
Source, Interview, Hire
Pre-join Management
Cost Target
Tools & Tech Set-Up
HR Harmonization
Launch
On-boarding
Training
Cost Target
Transition
30-60-90 day Checkpoints
Operate
HR Lifecycle Mgmt
Training
Cost Target
Team Building
HR Administration
Team Governance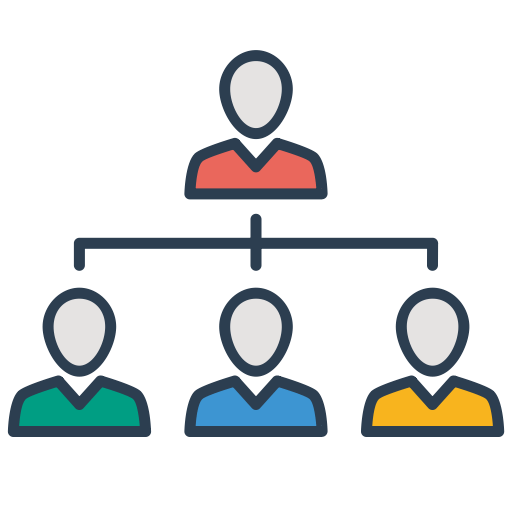 Team Design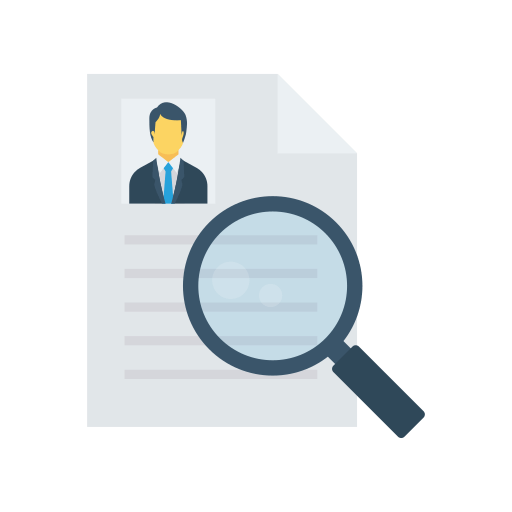 Build
Define Structure
Define Skills
Cost Target
Governance
Business Case
Source, Interview, Hire
Pre-join Management
Cost Target
Tools & Tech Set-Up
HR Harmonization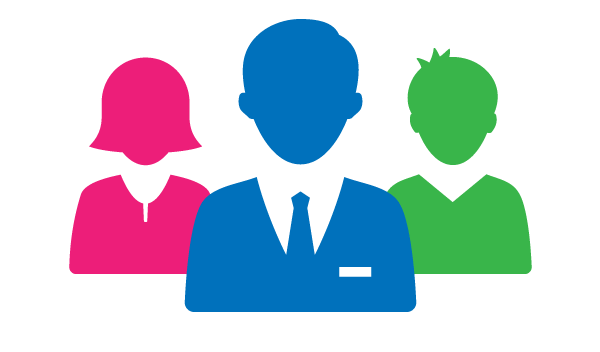 Launch

Operate
On-boarding
Training
Cost Target
Transition
30-60-90 day Checkpoints
HR Lifecycle Mgmt
Training
Cost Target
Team Building
HR Administration
Team Governance